"MADE IN HOPE empowers women and children who have been rescued from the global sex trade (sex trafficking) to break the cycle of exploitation and secure their freedom by providing education, sustainable livelihood opportunities, and care in the healing process. We also advocate for the still enslaved, increasing global awareness and mobilizing support. Our mission is founded in the love of Jesus, who has a plan for each of us, giving us all a future MADE IN HOPE."
Keeping a close contact with Michelle Tolentino, ÅVM supports this amazing work. Michelle keeps us updated. Read her latest letter to us, and see some of the photos from the photo exhibit called "Through the Lens of Survivors".
Dear Aarhus Valgmenighed Church Family,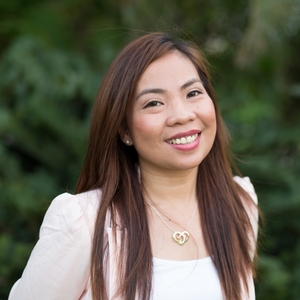 Happy Blessed New Year! Hope this finds you all well and in the Lord's strength!
It is an absolute joy to be able to meet you all last December! It is an honor to be able to share with you the mission that the Lord called us to do. Thank you for your hospitality in making me feel at home and for your generous hearts in giving to the work of the Lord among trafficked women and children through Made In Hope Philippines.
Through your generous support, we will be able to establish the economic empowerment training of 62 women survivors of trafficking. Training that will enable them to gain skills in sewing, craft making and other livelihood trainings that will financially sustain them and their families.
This January is Human-Trafficking Awareness Month. One of the ways that churches can participate in this awareness campaign is through a photo exhibit called "Through the Lens of Survivors", these photos were taken our women survivors wherein they are also able to share their unique perspective on their journey towards transformation. Each photo has a unique story/caption that captures the heart of the women survivors (see the photos below, red.).
Please continue to pray for us as we prepare for the ALL-STAR Leadership Camp that will be attended by around 30 survivor-leaders who are going through a leadership training program. This will happen next month and we are excited to see what God will do in and through them.
Once again, we are so thankful for our Kingdom partnership! We will keep you updated!
With love and prayers from Manila,
Michelle Tolentino