By Annika Kamm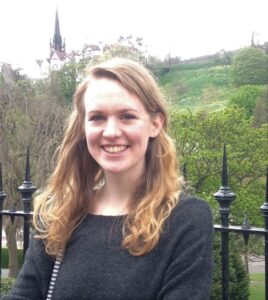 One thing that really surprised me when moving to Denmark, was just how dark the winter season is up here. Getting used to this is not easy – and is a shared struggle for most expats in Scandinavia I have met so far.
But, thankfully, the bright Christmas season is coming. In Denmark, that mostly seems to mean bright light decorations in the shopping streets everywhere, countless Christmas lunches, lots of "Gløgg"… in the midst of all of this it is so easy to forget (or maybe not to discover at all), what it actually is, that we celebrate during Christmas and especially what exactly the light is, that we so desperately need in the darkness of the broken world we live in.
The birth of Jesus, the scandalous love of a God, who wants to bring salvation into a dark and broken world – that is good news and true light, not just for Danes, but for EVERYone! That is why, together with our AAVM International Community and the 4pm student congregation (16-miljøet), we want to invite EVERYone to an international Carol service. The event will be in English (with Danish translation, if needed), so that there is no language barrier and everyone can take part. This is a great opportunity to invite both internationals and locals into our church home, for a time of hope-awakening music, reflection and fellowship in the midst of all the December chaos.
When? December 15th, 4-5pm (with time for "Danish Christmas Hygge" afterwards)
Where? Mjølnersvej 6, 8230 Aarhus
You can find the event also on facebook and spread the word to your friends, family, colleagues, neighbors… We are looking forward to celebrating this season together with you!