This January 2021, our five women leaders are officially designated as LEAD2 (Leadership Empowerment and Development) Trainees, a step forward in becoming She WORKS ministry as servant leaders. From being a Survivor-leaders, we now call them our Partners and co-laborers in serving women survivors of trafficking, their families, and the communities.
As we reflected on how Jesus called His disciples, M said, I was touched by Jesus. I realized that in serving God, He doesn't really mind if you are educated or not. Look at Matthew, the tax collector, and at Peter and his friends, who were fishermen. When Jesus called them, He did not say that they should be educated before they could follow Him. Perhaps Matthew was good at Math, and the fishermen were good in catching fish. They used these talents to serve people. So should I. L added, Actually, the people who were called sinners then, had the strongest impact on people. When they come to know Jesus and transform their lives, people listen to their message or preaching. Just like us. We were once sinners. But because of what Jesus has done for us, we do not want to keep our joy to ourselves. We want other people to know Him, too, by serving them. I am excited to serve our survivors and their children.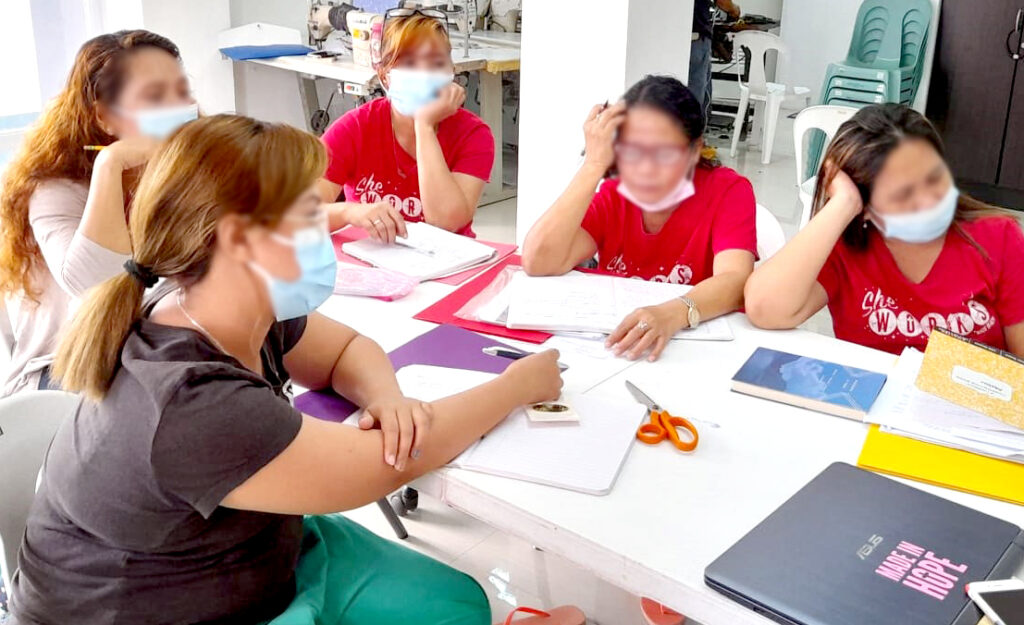 We are five years on the journey to develop the leadership capacities of women survivors of trafficking. We thank God for these firstfruits. Each leader reaches out to other survivors and their children, believing that they, too, can break away from slavery and lead new lives with God and our growing community. N, R and M all said, We are privileged to be chosen by God to serve others. We are far from perfect, yet we know we are called to serve others. Thank God, Jesus chooses us; unlike the world – they always look at your background before you can be qualified to do something good for others. Jesus is our role model.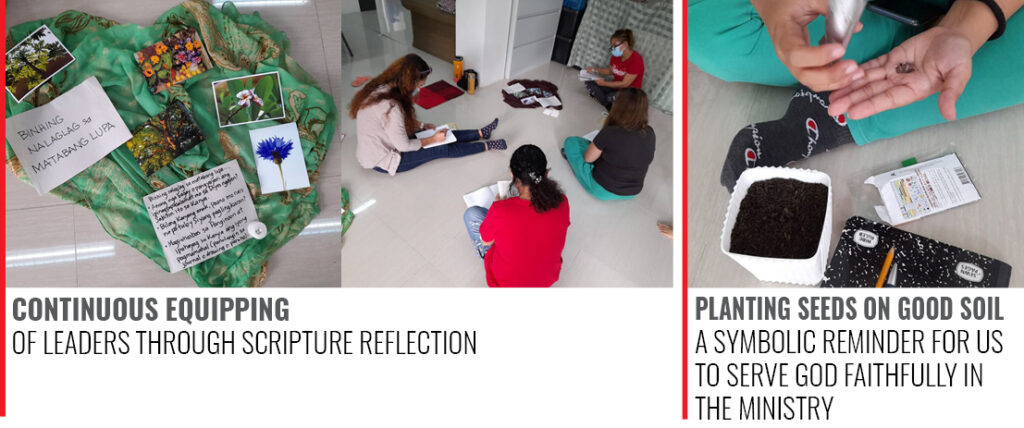 This year, please pray for us as we put out in deep waters by continually training these 'Partnersfor leadership. They have chosen to co-lead with the staff in our four program thrusts: She LEADS (leadership formation of survivors), She WORKS (livelihood and skills training), She ACTS (advocacy against human trafficking and other forms of slavery in the communities) and She CARES (reaching out to women survivors, their children and the whole family). The other leader saw her administrative gift, and is willing to undergo training in doing specific administrative tasks for the ministry. We are excited to see them bloom in their leadership capacities!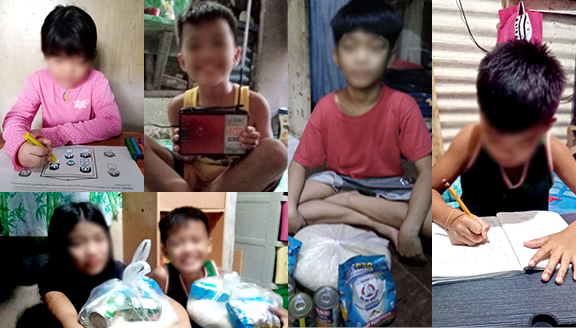 We also aim to strengthen our partnership with the local government unit in Barangay Fairview where we are based. Likewise, we want to build deeper relationships with the women survivors, their children and families in Sitio Ruby (Fairview) and Payatas, which includes conducting livelihood and skills training to these survivors. We will also continue to partner with the International Justice Mission (IJM) in mentoring ALL-STAR, a group of survivor-leaders from She WORKS and IJM, so that they can serve and equip other survivors.